Carriage House - Whimsical Haven of Zehr Estate
Former Carriage House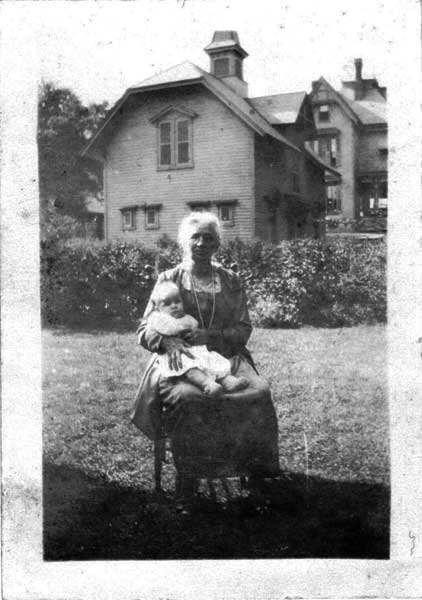 1925
"Whimsical Haven"
circa 1877
9 Athens Street Waverly, NY
Many of the local residents still refer to it as the "Carriage House." We have named it "Whimsical Haven."
Date of construction is not known. It is not drawn on an 1869 map, though it was rare on that particular map to have the barns drawn in. Tax records indicate it was built in 1866. The earliest Sanborn map I could find was an 1888 map and it is on that.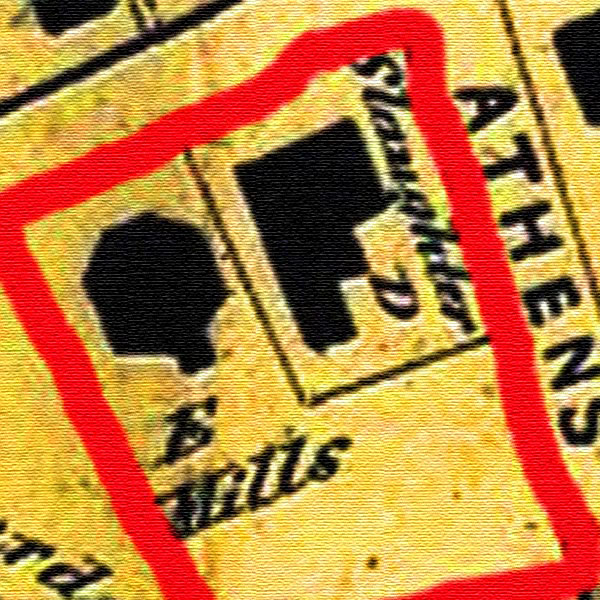 1869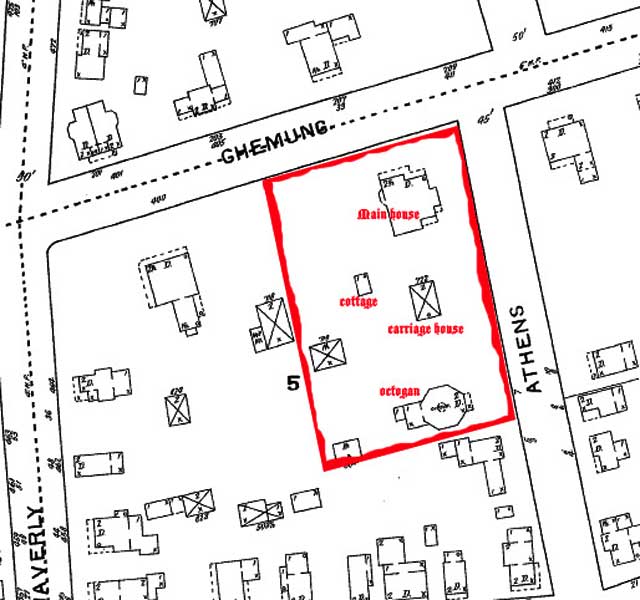 The above is the 1888 Sanborn map showing the carriage house at 9 Athens st. Waverly, NY.
In 1873, Dewitt Slaughter had his home repaired and as the newspaper article said "rebuilt would be the better word." Dewitt died in 1875, leaving the home to his son, Samuel Slaughter. In 1877, Samuel Slaughter purchased the octagon home (on the west side of his home) with the land to the south and west of his home. In 1878, Sam was greatly improving his residence and putting down a sidewalk with curbing, along with a horseblock and hitching post. In 1879, he removed the octagon house from the Chemung street yard down to 7 Athens street. In 1881, he improved his heating system and in 1883, added the iron cresting to his home. In 1887, he had his residence repainted. The residence was steadily being improved on, so it could have been any of those times, that the carriage house was built. It appears that there was an earlier barn closer to the house pre- 1874. I am guessing that the pre-1874 barn was taken down and the new carriage house was built after Samuel's marriage to Charlotte Wells in 1873. This new carriage house could have also been part of Dewitt's gift to his son and daughter-in-law as was the house. Or, Samuel could have had it built after he purchased the octagon house, which I would then date it as circa 1877.
Around 1915, the carriage house was used as an automobile garage, which was when Gertrude Slaughter married George Brinker Knapp.
November 15, 1945, Gertrude Knapp sold the property to Mary Fralick, who converted the property into apartments; six in the main house, two in the former carriage house, and one in the other outbuilding.
Wrote on March 2013, by Tom, who moved into a home near 7 Athens street in 1942. "1942, 7 Athens street was an empty lot." "On a lower level from the residence was a large carriage house, gray in color, and in the same style as the house on the corner. I recall the carriage house having large swinging doors which were usually closed. In the six years I lived there I never saw Mrs. Knapp or her daughter outside the house, although I saw Charlotte and waited on her at Shepard Hills Country Club." "In 1947 or 1948 the carriage house was converted to a residence..."
The large swinging barn doors were in the back of the carriage house. They were replaced by the back staircase to the second floor and the two enclosed back porches at the time of converting the former carriage house into two apartments, one apartment on the first floor and one on the second floor.
This picture was taken during the conversion of the carriage house into two apartments around 1945-1950: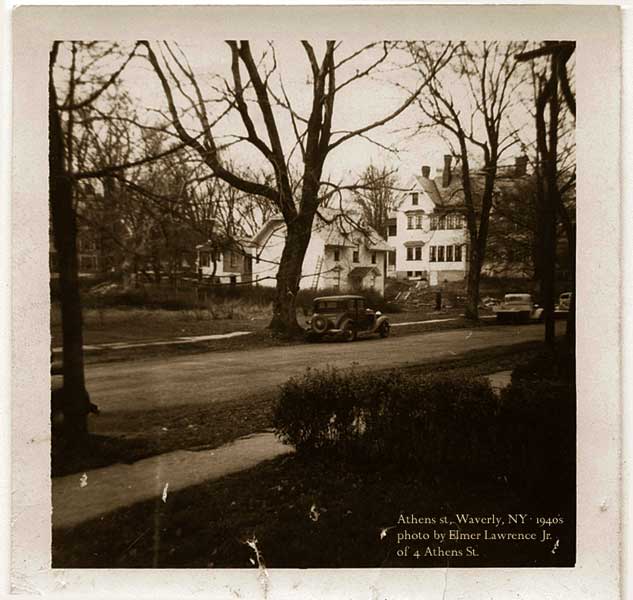 From a 1948 directory: renting in the carriage house were David C. Meyer and Paul Lipp.
1951 directory: Mrs. George B. Knapp, Charlotte S. Knapp on first floor of former carriage house and Jules Helfner on the second floor. After selling the estate, Mrs. Gertrude Knapp went to 470 Pennsylvania ave. to live temporarily until moving back to her former estate in one of the newly converted apartments in the main house for a short time, then moved down into their former carriage house, before leaving their family's estate and moving into apartments at 436 Pennsylvania Avenue (no longer standing) in Waverly. It seems like it would have been a strange transition for them, renting an apartment in their former home, where they both were born and raised.
1953 directory: Aloys A. Kraus and Ralph Scott
Mr. A. Kraus, with his son, Bill Kraus, visited in 2012 to check on our progress. Mr. Kraus lived on the second floor of former carriage house: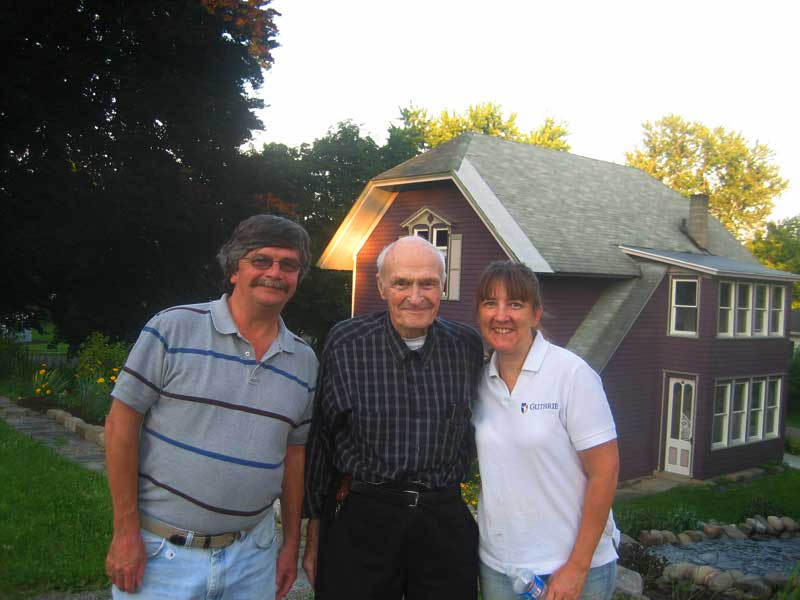 1956 directory: Daniel Heryford and Jack A. Young
1958 directory: Daniel Heryford and Jack A. Young
May 31, 1958, new ownership - Robert G. Callison and Vera C. Callison
1961 directory: Gerald M. Maloney and William E. Hanson III
1963 directory: Mrs. Lena Bouse and Harold V. Cole
1965 directory: Leon Horton and Jos. Daniels
1967 directory: Kenneth Drapper and Pine Paul
1969 directory: Vivian Vose and Ethel Geiger
1970, New ownership - Richard Morris
1972 directory: Chas. B. Rimbey and vacant
1974 directory: vacant and vacant
1975: Gary Oziominio, John Malone / Ethel Geiger
1976: Gary Oziominio, John Malone / Nov., Gordon Callison and on second floor, Ethel Geiger
March 1979 to March 1982 New ownership - William J. Rynone and D. Scott Jewell
March 1982 back to Richard and Ruth Morris
March 2010 New ownership - Amy and Bradley Zehr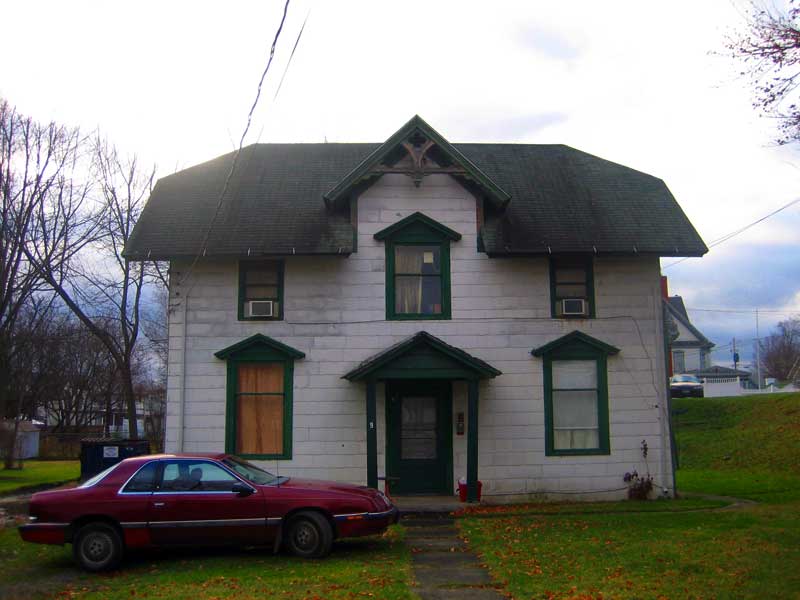 2010
January 2013: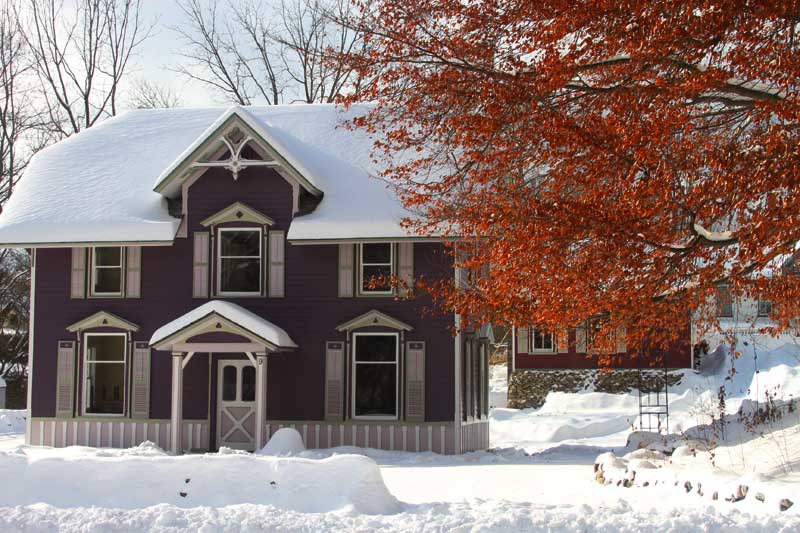 Spring 2013: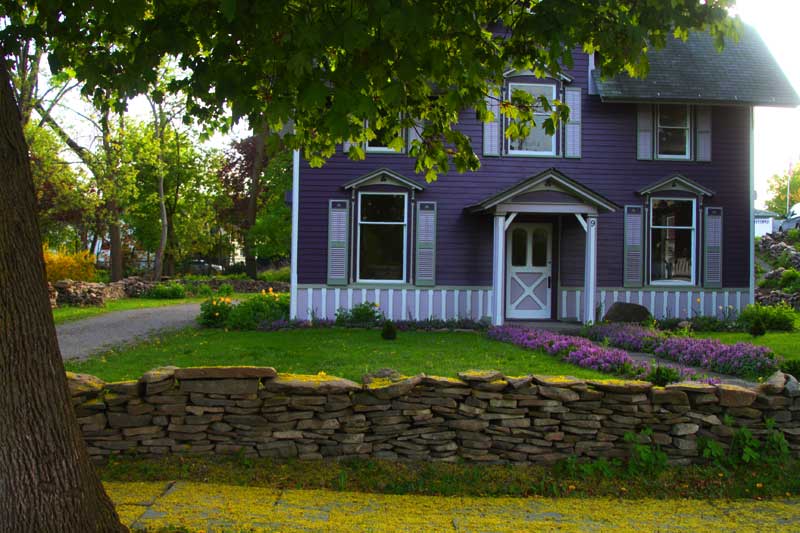 2010, north side: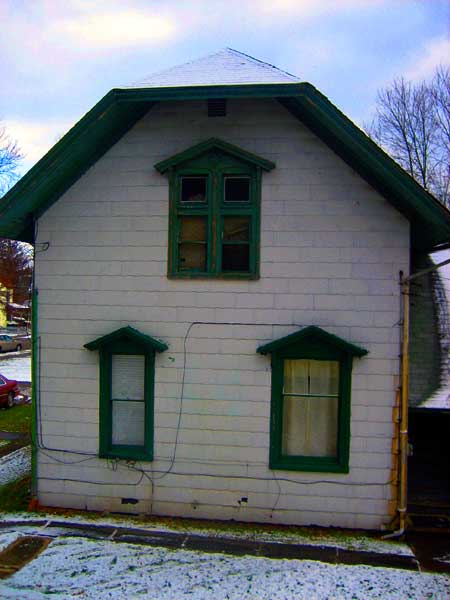 2013 north side: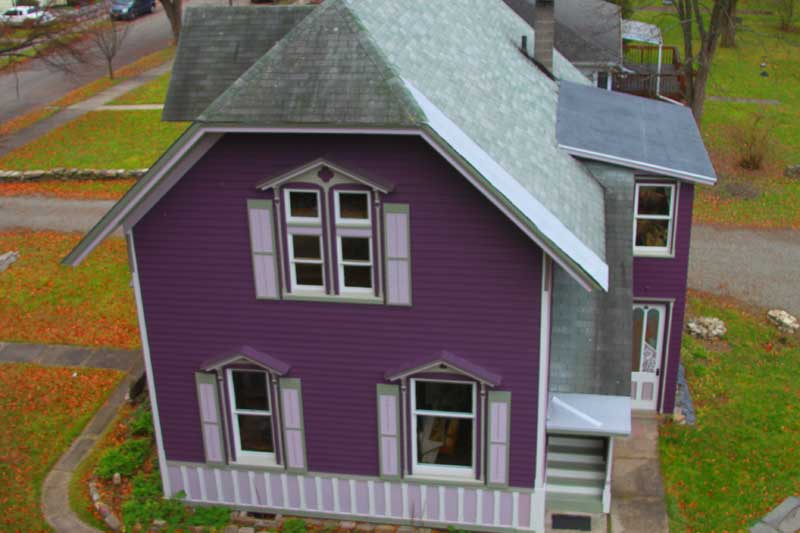 These two back enclosed porches were added in 1920 according to tax records, but they are not shown on the 1925 photo. On a 1927 Sanborn map, it is still labled as an automobile garage and not showing the porches. Passed down from owner to owner, they were added at the time of converting into two apartments around 1945. Also, according to a neighbor from the 1940's, the large barn doors were still on until about 1947.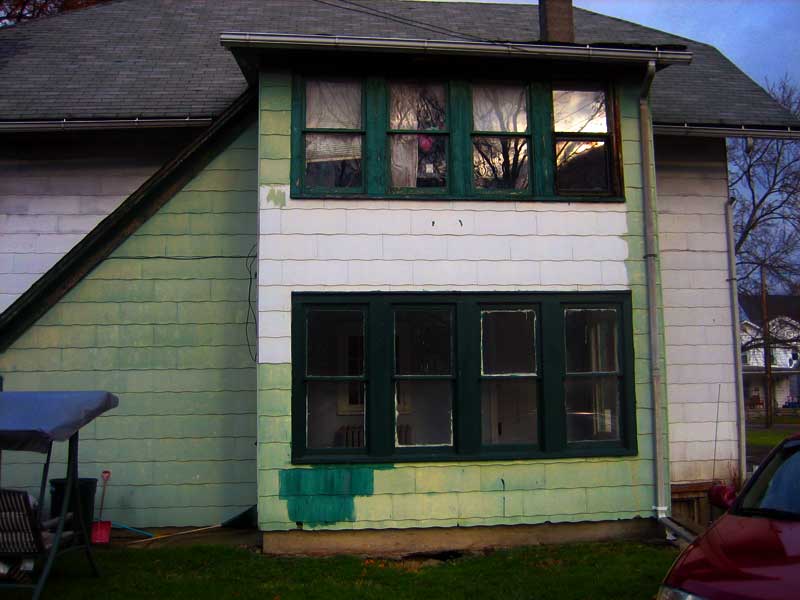 back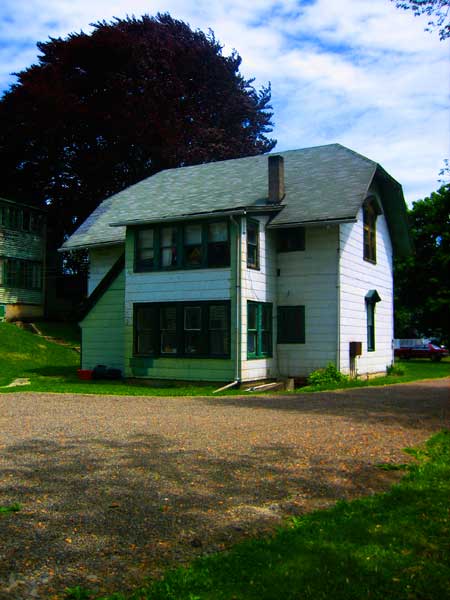 back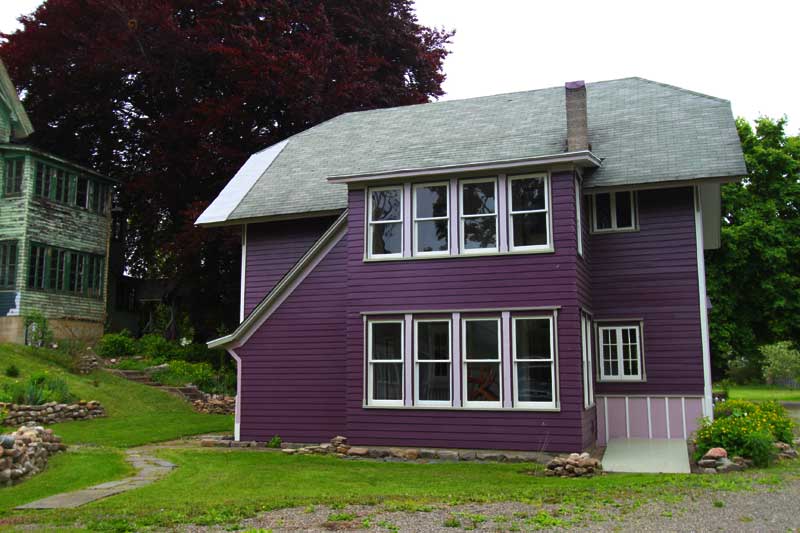 2013
The below photo is from 1906, showing the back of the carriage house, doors can be seen just above the shoulders of girl on the left, notice the cupola on carriage house roof. I wish the cupola was still there. (Back of main house can be seen at very left of picture):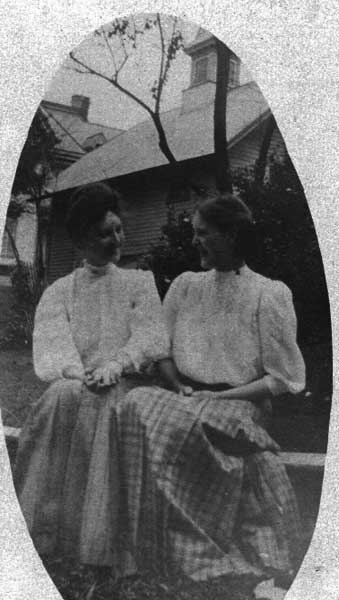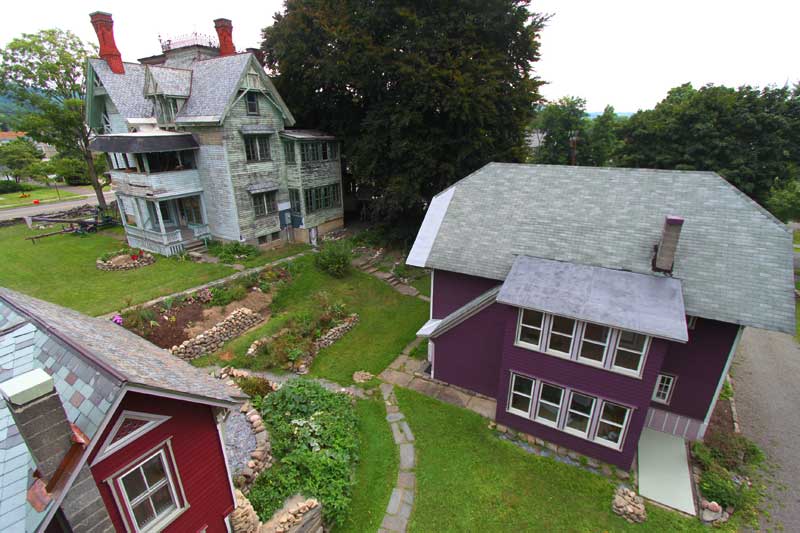 2012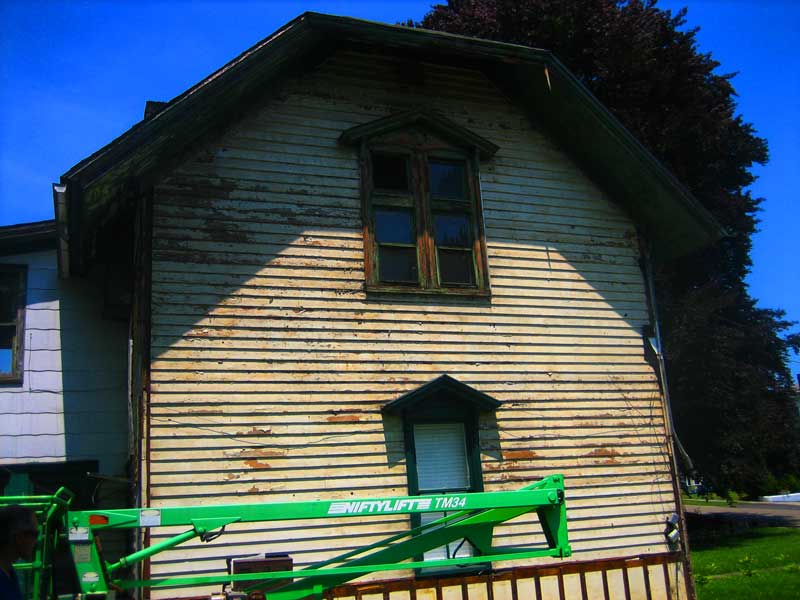 south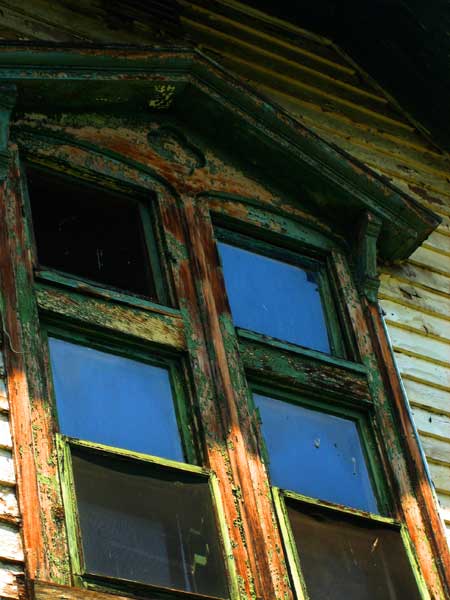 south upper window
Several shutters were left in the basment of the main house, we are reusing them for decorative purposes only.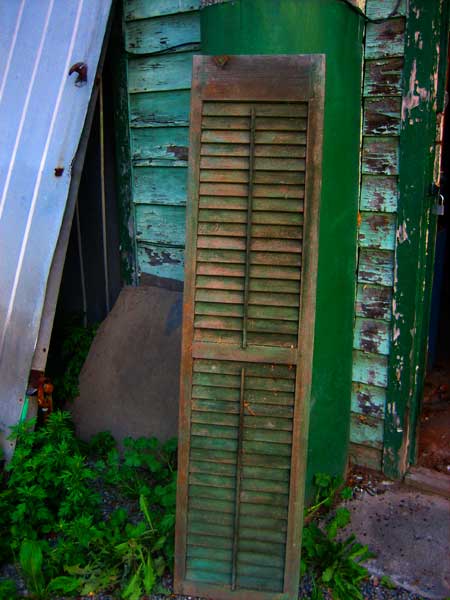 shutter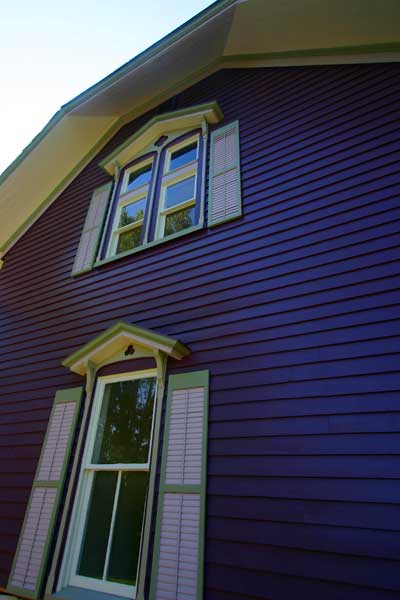 south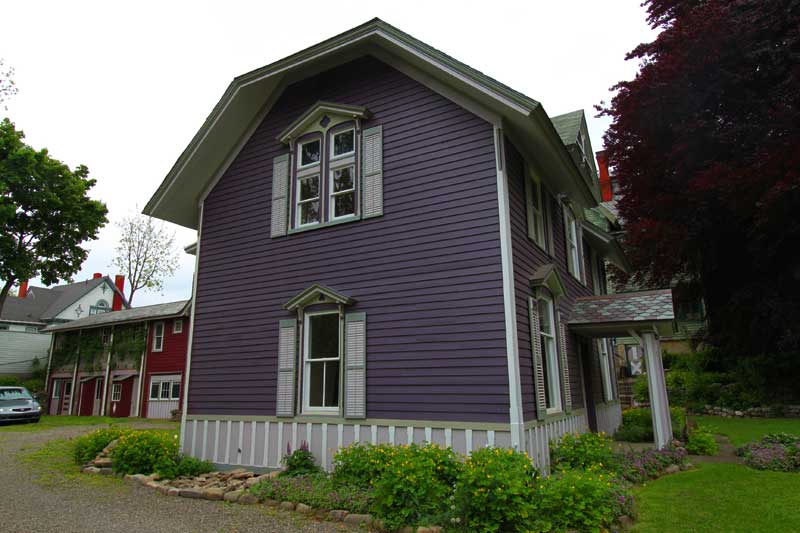 2013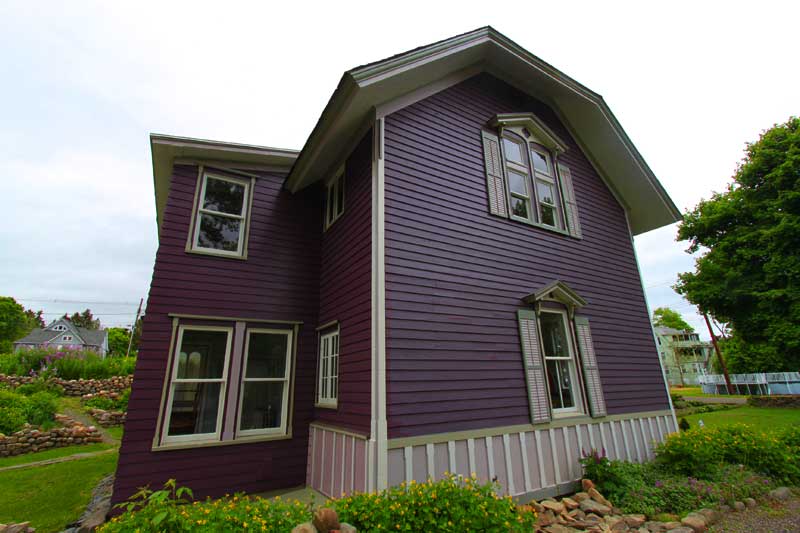 2013

Our goal for the future is to put a slate roof on the carriage house, as it originally had one. In 1981, it still had a slate roof on the front, but the back slate had been removed.