Outbuilding - "Cottage" Alluring Artiste of Zehr Estate
Former Outbuilding - shows up on an 1888 map (cottage)
(former "garages and garage apartment", which were added on to the west end of this original outbuilding around 1945)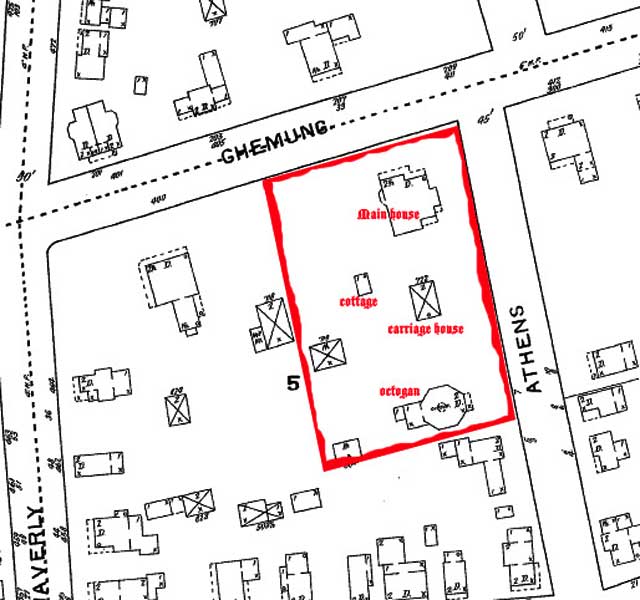 1893
The 1888, 1893, 1898, 1908, and 1914 Sanborn maps all show the same outbuilding.
We have named this building, "Alluring Artiste"
circa 1877
208 1/2 Chemung Street Waverly, NY
Inside of this former outbuilding, under the floor of upper former "garage apartment" are several boards with Samuel Slaughter's name and Waverly NY on them: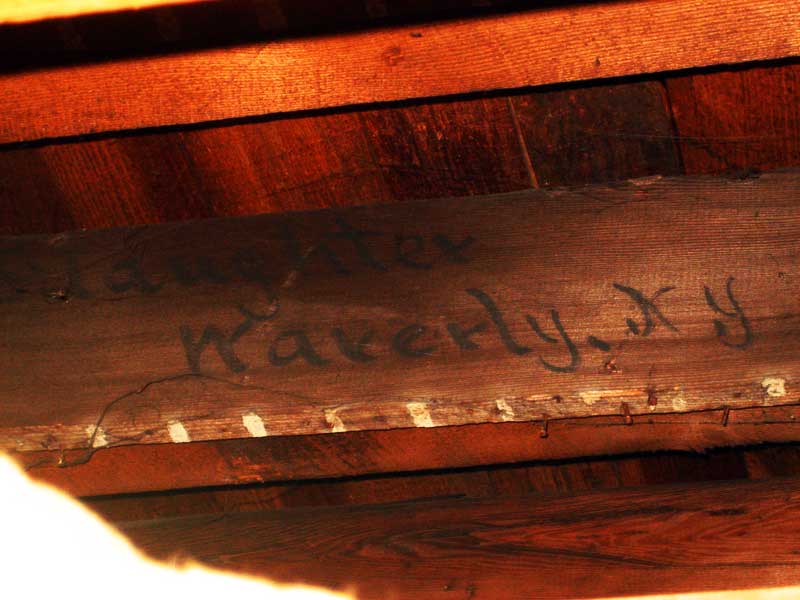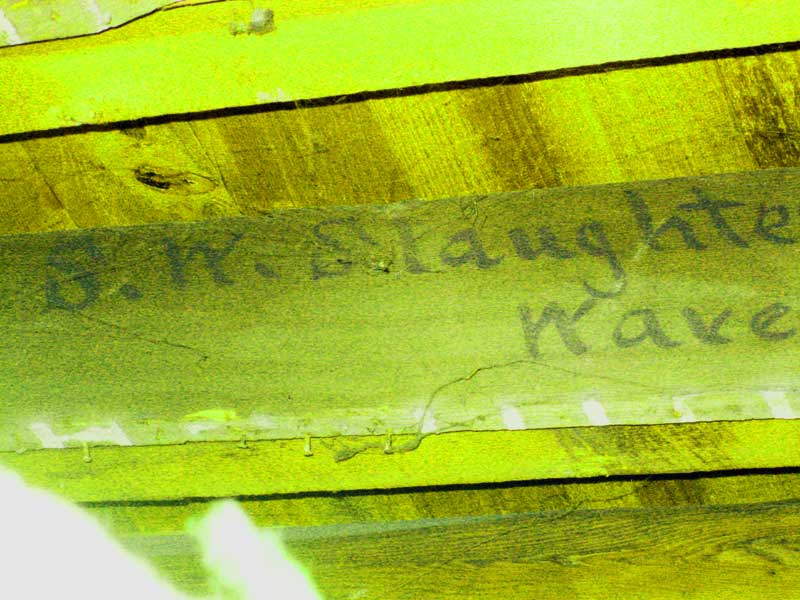 This end of the building is the original outbuilding, with original slate roof. The garages were added on around 1945-50, tax information says 1950: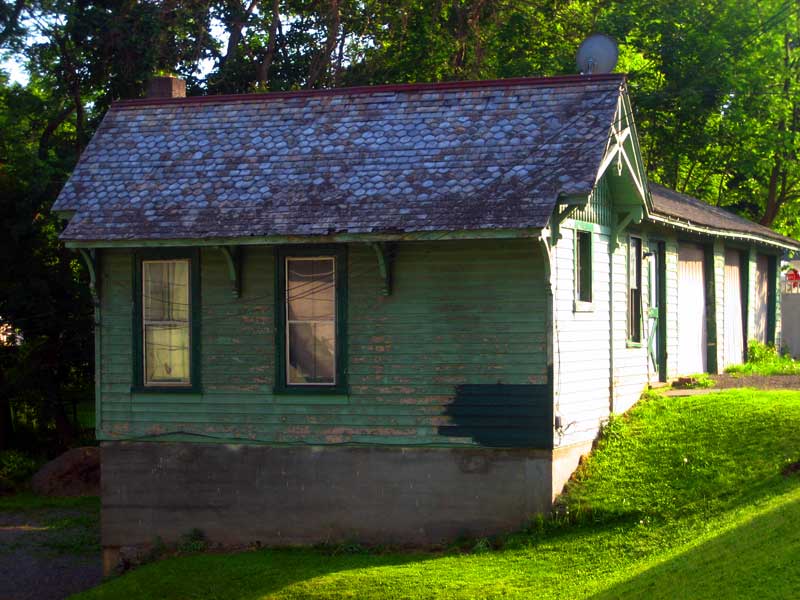 2010
2013: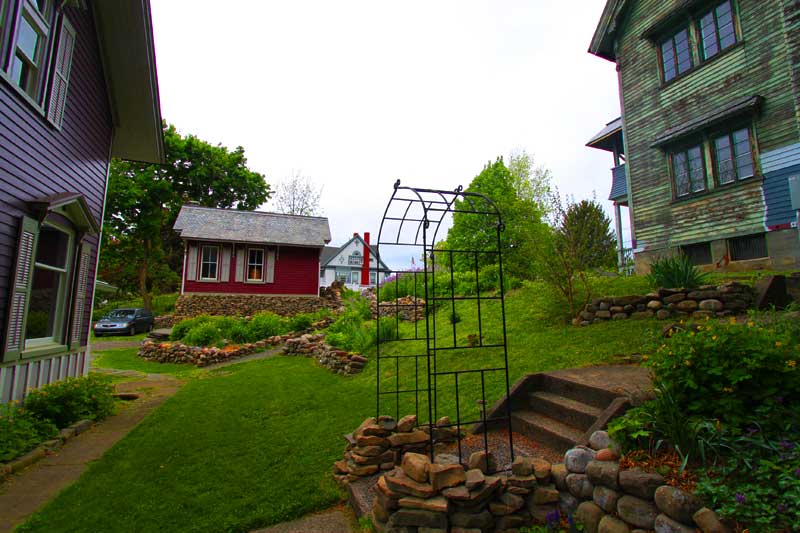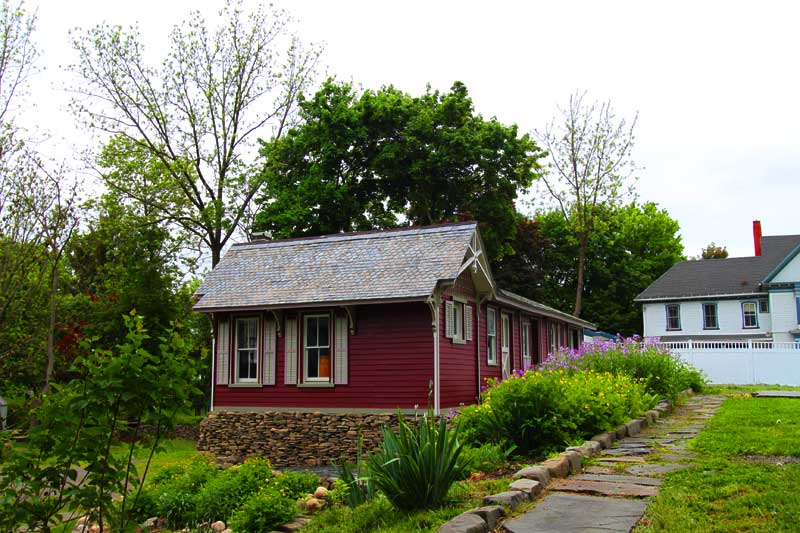 Former outbuilding, behind the former carriage house, both in the process of being turned into apartments around 1947. View from Athens street: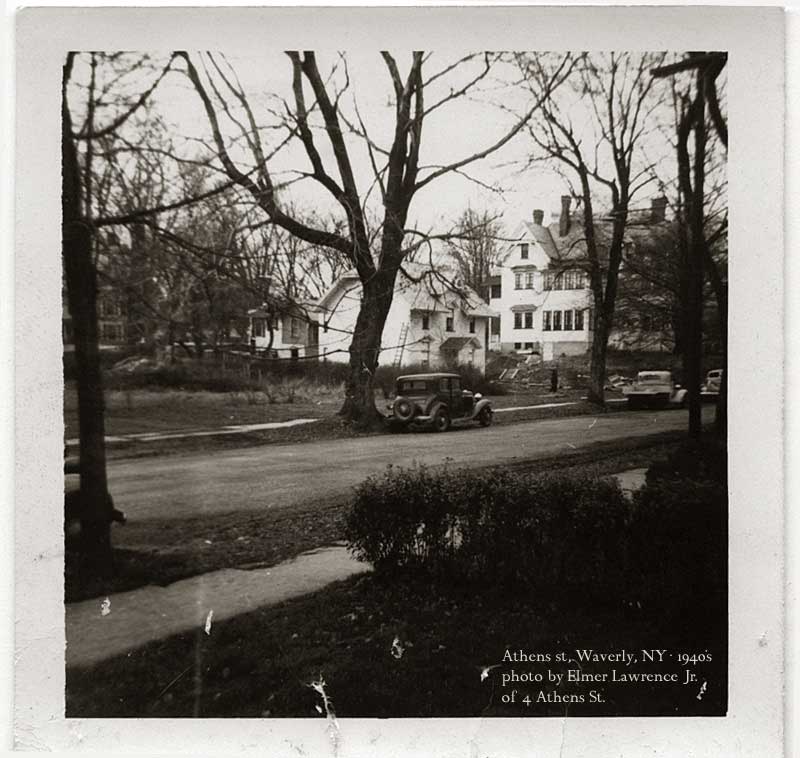 Front view from Chemung street entrance (upper entrance):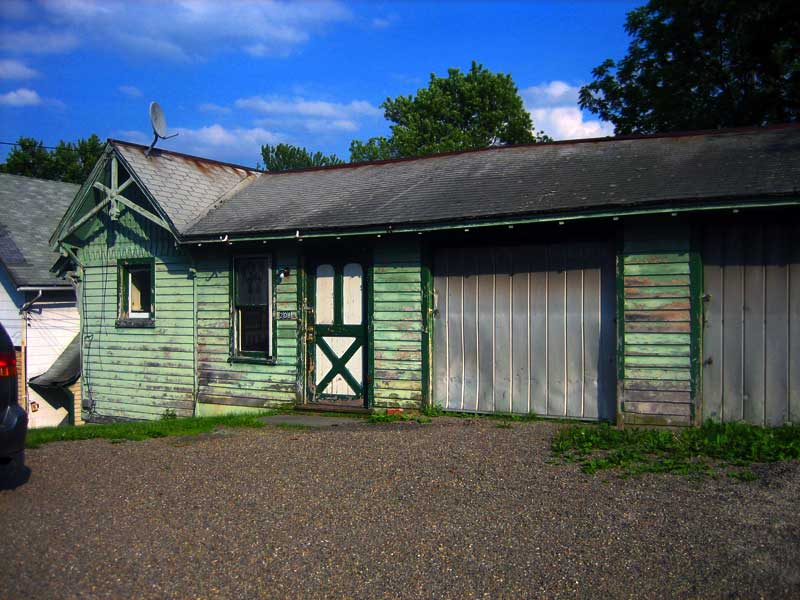 2010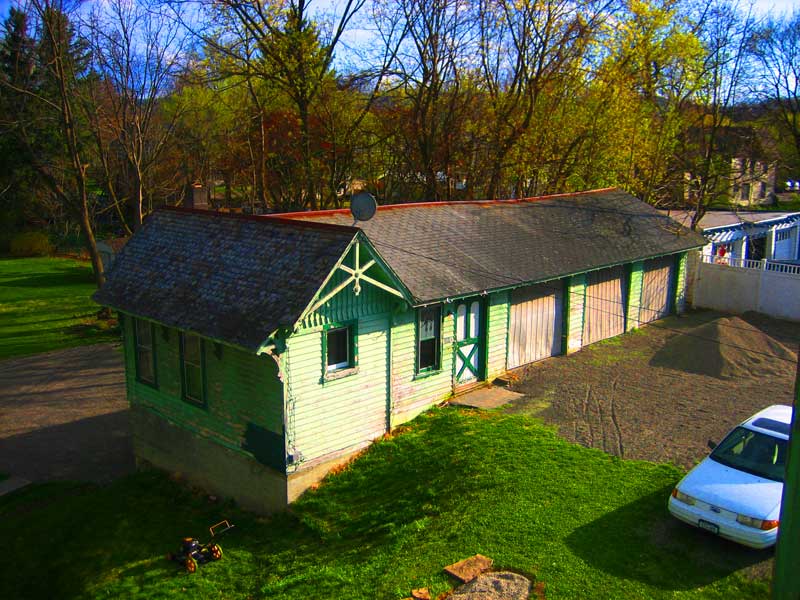 2010
The next picture is showing 2010 before and January 2013:

This is the back view (lower entrance), entrance from Athens street: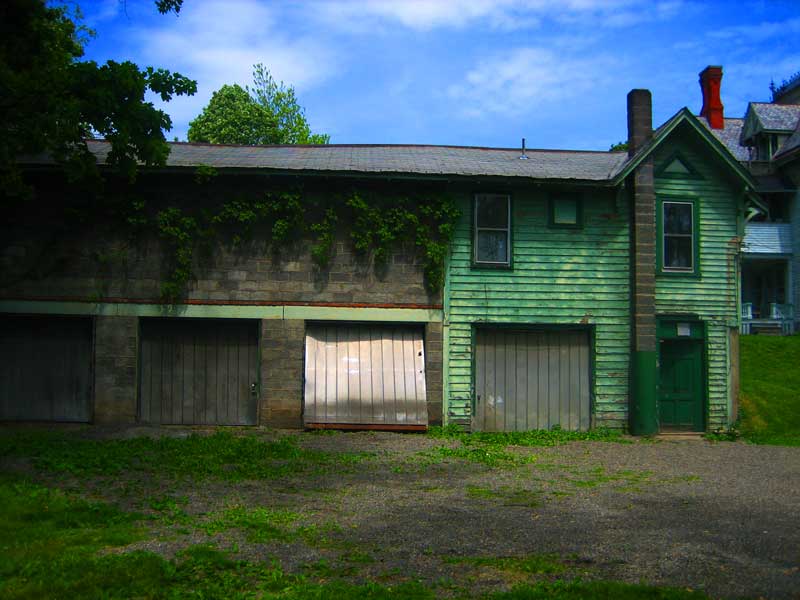 2010
All the cinderblock part was added around 1950, making 3 upper garages and 4 lower garages. We have turned the garages into storage areas.
The next picture is showing a before in 2010 and an after in 2013:

2013: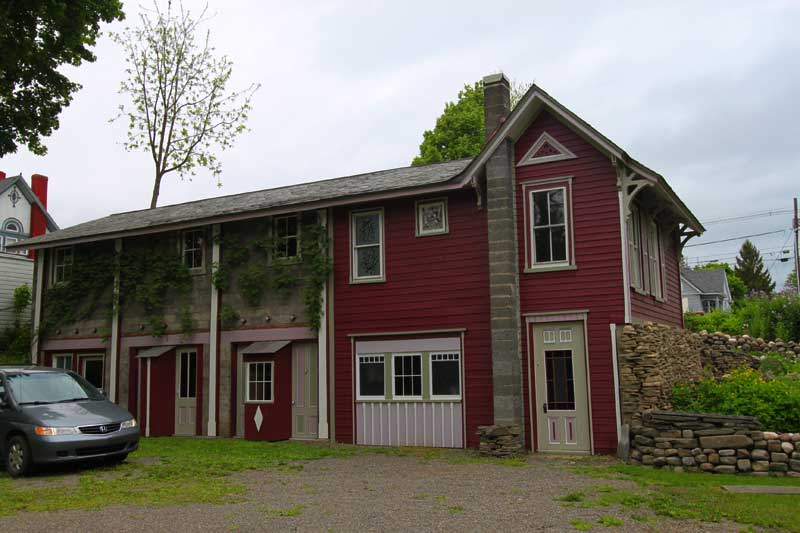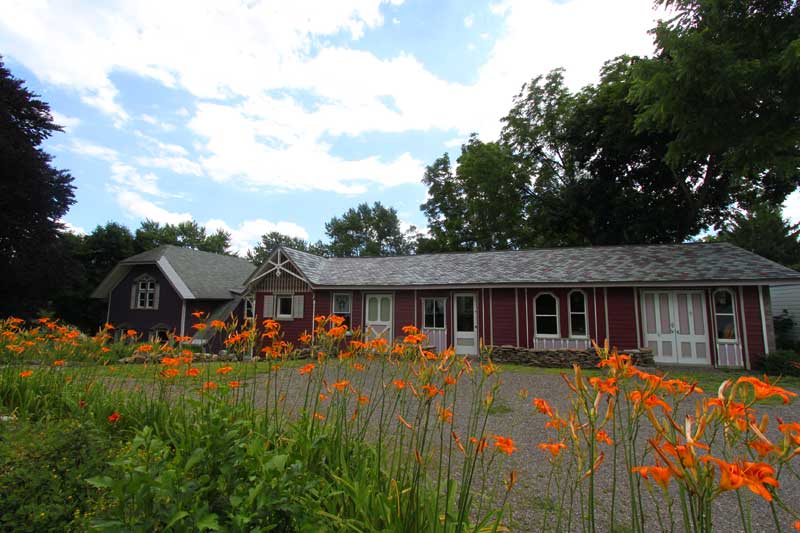 2013